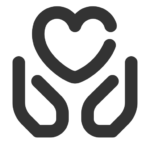 Your care your way

We can tailor a care plan for you, which includes matching you with a suitable support worker to meet your individual needs.

Personal care that is tailored for your need

Personal Care Assistance is another disability support service that we provide at Help at Hand Support Services. We take great pride in knowing that all of our clients are looked after and kept safe and comfortable with the assistance of our caring and experienced staff.
We know that it is important that personal care support is personalised to your individual needs and delivered by trusted staff members. This is why we have policies and procedures to ensure the thorough vetting of all staff at Help at Hand Support services. We also ensure that staff have up to date police checks, working with children checks and relevant insurances to ensure that all of our clients are kept safe. This is an important reason why our clients select us and then continue to engage our services.
Our personal care assistance services are focused on helping you complete your daily personal activities effortlessly.

Daily personal activities that we can assist you with include but are not limited to:
Helping you get out of bed
Dressing
Washing your face
Brushing your teeth
Showering
Shopping
Catching public transport
Taking Medication
Daily routines
Plus + many more
We want to ensure that our support services will provide you with confidence and where ever possible we will assist you to do activities on your own, just providing guidance to ensure that you can maintain as much independence as possible.
Can Help at Hand Support Staff come to my house?

Yes we can! Our Support team is able to come to help you with tasks and it would be our pleasure. We can assist with morning, even and even night times.
We can provide you with support workers from several hours per day to 24/7 care. We find it is a good idea to double check with your plan, support coordinator or local area coordinator to work out what supports you plan includes.
Why pick Help at Hand Support as your Personal care assistance provider?

If you are looking for a disability support provider who really cares about you and wants to ensure that you are well looked after then Help at Hand Support Services is for you. We have experienced staff who are able to assist you with all of your personal care needs. Contact us today on 03 8699 8211 to organise a care appointment to discuss your needs.
It would also be great if your support co-ordinator can be present to ensure that we are all on the same page in regards to your care plan. We now offer these services via technology platforms such as zoom.
What other services do you provide?
We also provide other support services including cleaning, meal preparation, transport, home maintenance and garden and lawn care. To learn more visit our services page.
Make An Appointment
Book a time to discuss your care needs