MEET OUR LEADERSHIP TEAM

Our Passion is to help our participants live their best life!

Help At Hand Support Services Values
To empower ndis participants to live their best lives.
To become a leader in disability support services in Australia and to help as many people as possible to live independent, enriched and happy lives. We will achieve this by treating all participants with the utmost respect and care always acting with integrity.
We will provide personalized care to ensure that each participant's individual needs are met. We will respect and care for all participants to the highest standard at all times.
OUR CLIENTS SAY
You have been a great help and wish we had come on board earlier.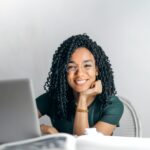 I really appreciate the attention to detail and focus that you give to my house clean.
You take great care and I really like having you look after me.
My house was a mess before you came and I am so glad you look after our cleaning on a regular basis. So glad!
Book A Care Meeting
We will be in contact with you as soon as possible