Your place to call home

The NDIS provides NDIS participants with a range of living options that they can choose to suit their needs for living. The accommodation may be temporary in nature or long term. It is important to have this conversation with the planner and your families/supports to ensure that you make the NDIS planner aware of this. Your plan will include supports the NDIS will fund plus the supports to help you get throughthe housing system.
Help at Hand Support services provides options for accommodation supports. We work together with yourself and family/supports to find a suitable home for you. We support people over 18 years of age.
We focus on tailoring a solution that meets your needs and we work together with you to find a solution that you will be happy with. We also work together with your support coordinator and yourself to ensure that your supports align with your NDIS plan. To learn more about our vacancies please click here.
Short Term Accommodation (STA)

STA is designed to provide you with short term accommodation for up to 14 days at a time. This includes respite and is to help you with funding to have a short time away from your usual home. It covers the cost of your care in another place for up to 14 days. You might be by yourself or you might stay with others. This is usually done for you to try new things or have some time away.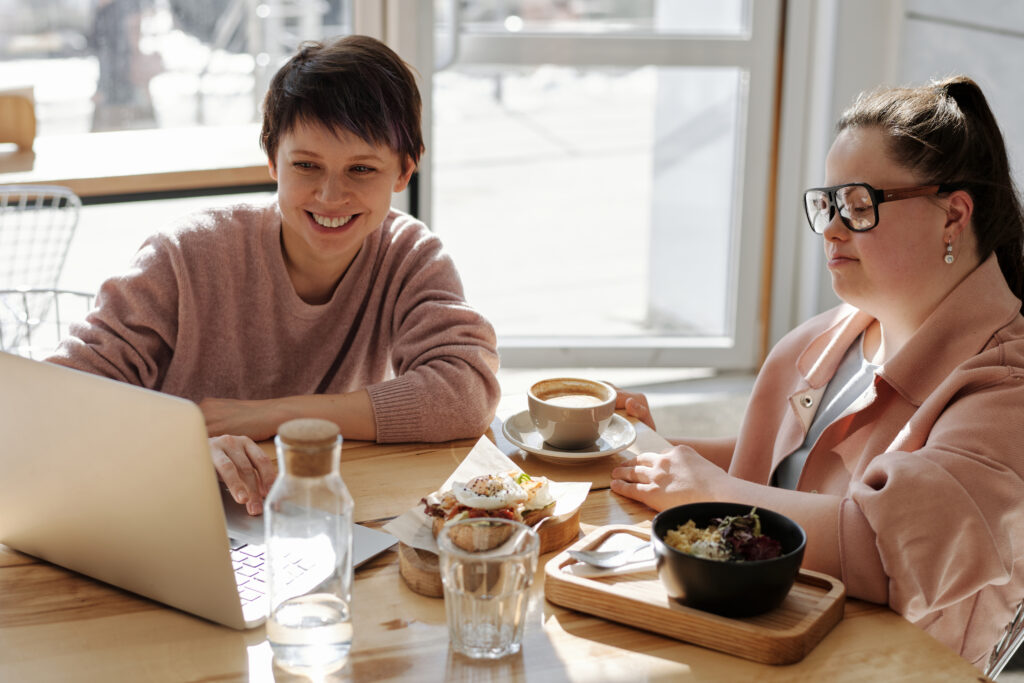 Medium Term Accommodation (MTA)

MTA gives you a place to stay while your waiting for long term housing solution. This is usually if your waiting for say disability related supports and have a confirmed long term solution. This is usually funded up to 90 days.
Examples of what you could be waiting for include.
Home modifications to be ready
Assistive technology to arrive
Your Specialist Disability Accommodation (SDA) to be available
Please note that MTA only covers the cost of the the accommodation. It does not include daily living costs like food, internet or electrical. IT also doesn't include personal care. Its also usually funded as a once off.
Specialist Disability Accommodation (SDA)

SDA is a house that has been designed for people with very high needs or extreme functional impairment. The aim of an SDA is to make accessing supports easier.
SDA usually involves a shared home with a small number of people. You may be able to get an SDA by yourself if that option is right for you and your needs. SDA funding includes the cost of the house you live in. You will still need to pay rent and/or personal costs to live in the SD. The SDA funding does not include service or supports that you might get when you go into your home.