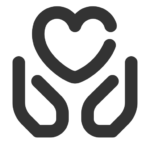 Your IT support your way

We can help you get online with your new Ipad or laptop and make it easier for you

Ipad, I need help!

You have just received your new iPad or Laptop and when you click the begin option on your laptop or iPad you feel stuck and don't know if you will break it by doing something.
That is where Help at Hand Support can help you! We have experience setting up iPad's and laptops ready for your first use. We can also show you how to do the basics on your laptop and iPad so that you can learn how to use your new Tech!
How can we help?
Unboxing your iPad/Laptop
Creating logins
Installation of applications for you to use ( zoom, Skype, Chrome, Firefox, Youtube and others)
Testing your Telehealth calling
Setting up your emails
Installing antivirus (purchased separately)
Teach you how to use your laptop/iPad
Connecting your device to Wifi or hotspot of your phone
If you would like more information on how to purchase your iPad or Laptop via your NDIS funding click here. Please let them know you were referred by Help at Hand Support services to take extra special care of you. If you have your own plan manager feel free to message them to ask them if you are able to get your own iPad/laptop.
What are the next steps?
Once you have ordered your new laptop make sure to call us to book in your set up. Please give us at least a weeks notice as we get booked quickly. Due to Covid19 our demand for this service has increased a lot.
Please give us a call on 03 8699 8211 to lock in a time for you.
Why pick Help at Hand Support as your Personal care assistance provider?

If you are looking for a disability support provider who really cares about you and wants to ensure that you are well looked after then Help at Hand Support Services is for you. We have experienced staff who are able to assist you with all of your personal care needs. Contact us today on 03 8699 8211 to organise a care appointment to discuss your needs.
It would also be great if your support co-ordinator can be present to ensure that we are all on the same page in regards to your care plan. We now offer these services via technology platforms such as zoom.
What other services do you provide?
We also provide other support services including cleaning, meal preparation, transport, home maintenance and garden and lawn care. To learn more visit our services page.
Make An Appointment
Book a time to discuss your care needs